Hourglass is delighted to be involved with this year's Ageing Well Festival. Although the festival is a little different due to the ongoing Coronavirus pandemic, it's wonderful to see the virtual events taking place to promote wellness in the older community.
We Are Hourglass

Hourglass is the only UK wide charity dedicated to promoting safer ageing  and calling time on the abuse, harm and neglect of older people. Our confidential helpline supports vulnerable older people across the UK who are at risk  of, or experiencing abuse, providing callers with advice and guidance, supporting them to make informed choices for safer ageing. As many as 1 million older people are abused every year in the UK; that's one in six parents, grandparents, aunts, uncles, friends and neighbours experiencing financial, physical, psychological, sexual abuse and neglect. Lockdown has only served to exacerbate this problem. 

2020 has been a difficult year for us all. Yet, our older population have been disproportionately affected by COVID-19. Many older people have struggled with isolation and loneliness, being unable to access support and falling prey to those  who seek to exploit them .
Our services have seen a surge in demand and we are adapting the way we work in order to help those most vulnerable during these difficult times. The pandemic has changed society and therefore our approach to supporting older people has changed.

We are expanding our community based support and enhancing our service delivery to ensure we focus on safer ageing for all, delivering support from prevention and early intervention through to recovery from abuse. Our  services are available to  older people, their friends, family members and professionals, enabling  access to specific and straight forward support and advice around all aspects of abuse and neglect.  
Our volunteers 

Our volunteers are at heart of our services. They currently provide vital help remotely, with regular phone catch ups, offering friendship and emotional support. They check to make sure our service users have the help they need. That could  mean addressing a health  or financial issue or making sure they have enough food. They help to slowly build up confidence and resilience, enabling  our older beneficiaries to move forwards to regain their deserved independence. When it is possible again, our volunteers  will return to meeting people directly and helping them make local connections and re-integrating back into their communities. 
We would like to take this opportunity to share with you some of the wonderful people who work tirelessly to help those older people on the road to recovery. 

Kelvin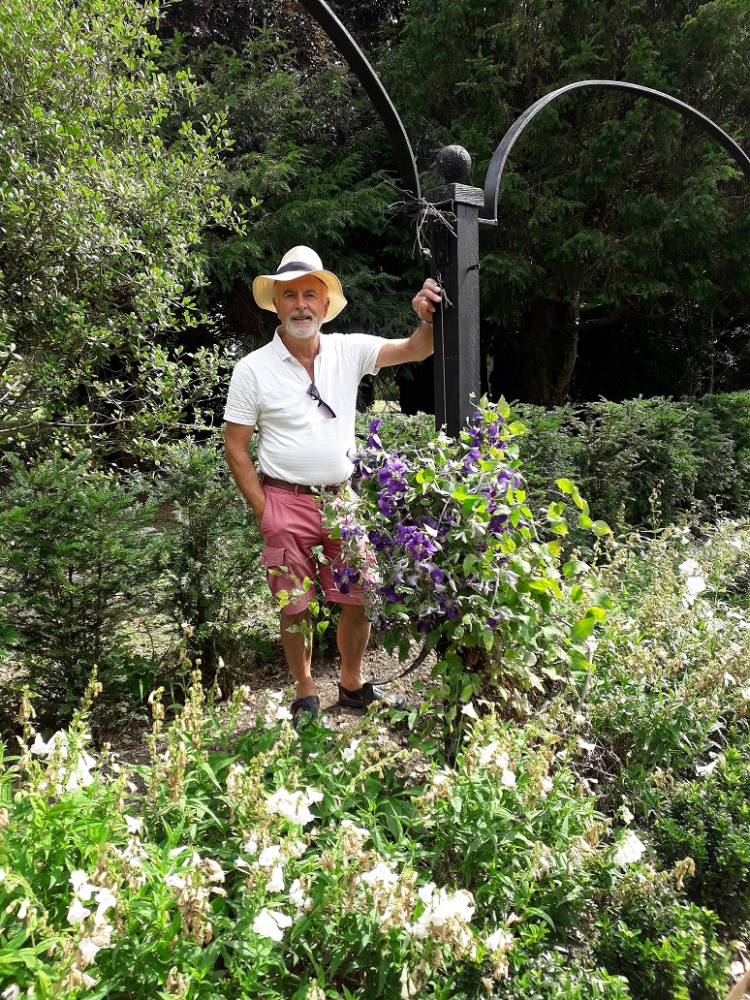 Kelvin has been volunteering with Hourglass since July 2019 as an Outreach Support Volunteer.  We asked Kelvin why he chose to get to involved with volunteering  and why he loves to do so for Hourglass:

"I think I made the right decision when I joined Hourglass. Volunteers are given a sound training base to look at the challenges, trials  and tribulations that some older folk face from family, friends  and strangers.

Hourglass provides a service that other charities can't in focusing on the needs of older people who have been abused and left alone with no one to support them. It feels great to be part of a team where you are given lots of support  and guidance before  and during the time you are engaged with a client.

I would thoroughly recommend becoming a volunteer with Hourglass. Together we can make a difference  and help those in real need during this challenging time". 
Nicola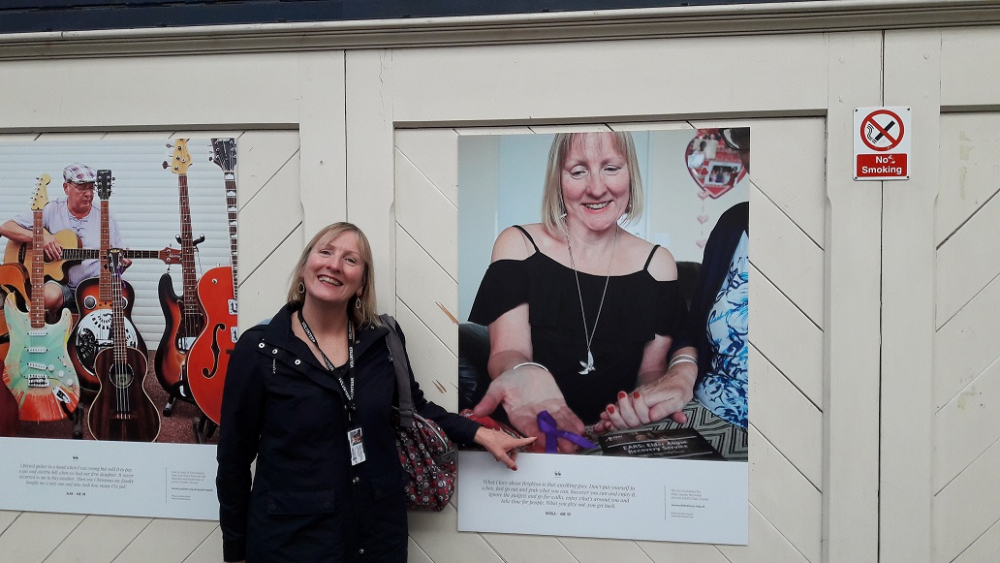 Nicola is our first Sussex volunteer and joined Hourglass as  an Outreach Support Volunteer, and also helping  with promotion of the charity's services. Nicola has been with us since 2017 and her volunteering experience was featured in a campaign to highlight volunteering around Brighton. 
 
If you are interested in our work in Sussex or want to chat about local volunteering opportunities, contact Gail Shanahan on 07508 823 975 0r email her on gailshanahan@wearehourglass.org

If you or someone you know needs advice and information about the abuse of older people please contact our freephone and confidential Helpline  on 0808 808 8141  Monday to Friday 9am to 5pm. 

In memory of our friend Norma Harvey.
Gail Shanahan, Project Co-ordinator at  Hourglass , pays tribute to Norma Harvey, the first client referred to the Sussex service and who passed away earlier this year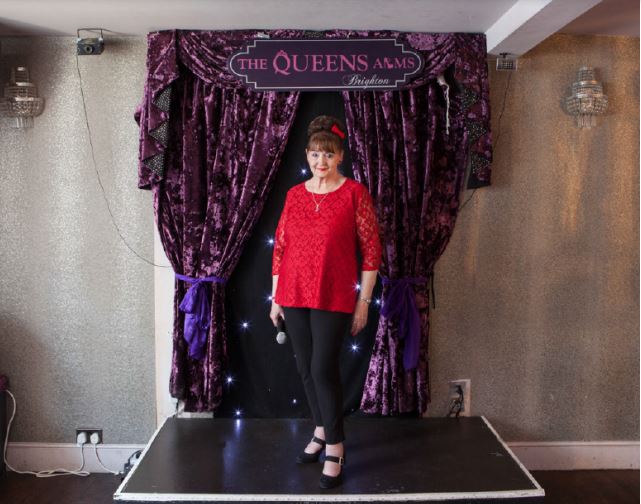 Norma was referred to Hourglass  in 2016 and  remained in contact with  the charity until her recent death this year. 
Initially our role was to help Norma, after years of abuse, start to re-engage in her community and re-build her life by helping her find local social activities and contacts. Over time she had links to a network of agencies including community centres giving her access to crafts, exercise and music groups, Churches and centres which laid on Christmas Day celebrations, a community transport service to help with shopping, a local Women's Institute group and a Befriending service.    

Norma was in her 70's and petite and she certainly battled with physical health problems as well as the psychological impact of the abuse she had experienced. But, despite this, the overriding characteristics of this lady, to the end, were her strength of character, sharp sense of humour, personal style and love of fashion, creative and artistic nature and her compassion for people and animals. 

As our support for Norma moved on she expressed a wish to help our service – she became our first unofficial 'Champion' - as she wanted to highlight the issue of elder abuse and, in any way she could, use her own story to help other people. Norma spoke at promotional events, took part in a discussion group at Westminster, agreed to be filmed for TV documentaries, allowed her case study to be used to raise awareness and for volunteer training, became a member of a client peer group and, overcoming her own nerves about travelling, came with us to her home area of Manchester to meet with funders helping us expand our service in that area.  

It was always very moving, in whatever setting, to hear Norma tell her story but also always humbling, in realising what she had overcome and what a strong person she was. She was an incredibly brave, decent and caring woman and genuinely inspirational. We will always feel privileged to have known her and grateful for what she did to support our work.