As part of Safer Ageing Week 2022, Hourglass is pleased to announce our four new charity Patrons representing each of the four nations of the United Kingdom.
In June 2022, our former Patron and founder Baroness Greengross sadly passed away. Sally Greengross was a tireless voice for older victim-survivors of abuse, and we are delighted to announce during Safer Ageing Week that our four new Patrons have agreed to take up the baton and be a voice for older people who have experienced abuse.
Our four new patrons are:
Lord Foulkes of Cumnock Patron of Hourglass Scotland
Baroness Ritchie of Downpatrick Patron of Hourglass Northern Ireland
Lord Hunt of Kings Heath Patron of Hourglass England
Baroness Gale Patron of Hourglass Wales
Caroline Cox, Chair of the Hourglass Board of Trustees, said:
We are delighted that Lord Foulkes, Baroness Ritchie, Lord Hunt and Baroness Gale have agreed to become Hourglass Patrons. At a time when demand for our services is increasing, it is crucial that older victim-survivors of abuse have strong advocates
Lord Foulkes, Patron of Hourglass Scotland, said:
When I worked as Director of Age Concern Scotland in the 70's and first became aware of elder abuse I was shocked. Older people have enough problems of coping with the cost of living, loneliness, and loss of self-worth that to add abuse, particularly by family members, seemed to be doubly intolerable. We highlight it in the general Age network, but it is right that it now gets a special focus through Hourglass.
Baroness Ritchie, Patron for Hourglass Northern Ireland, said:
For too long, older victim-survivors of abuse have been last in line for support. I agreed to become a Patron of Hourglass to ensure that vital services supporting these vulnerable older people are given the support they deserve.
Lord Hunt, Patron of Hourglass England, said:
Many years ago, Sally (Baroness Greengross) invited me to a discussion in the City to talk about older people abuse.  This left a huge mark on me, and I have maintained a close interest in the issue ever since.
I have been hugely impressed with Hourglasses work which is doing such great work in campaigning to protect older people from abuse which can affect them in so many ways.
Baroness Gale, Patron of Hourglass Cymru, said:
Domestic abuse as far as older people are concerned quite often takes a different form; it is quite often hidden away and not recognised. Older people experience physical abuse, domestic violence, sexual abuse, psychological or emotional abuse, financial abuse, neglect, and coercive control. Much more publicity should be given by the Government about where older people can go to get advice and help. Included in this should be financial support for services supporting older victim-survivors, such as the hourglass helpline.
I am pleased to be an Hourglass Patron and will continue to speak out on this important issue.
---
Biographies for our new Patrons:
Lord Foulkes – Scottish Patron:
George Foulkes, Baron Foulkes of Cumnock PC is a Scottish politician and life peer who served as Minister of State for Scotland from 2001 to 2002. A member of the Scottish Labour Party and Co-operative Party, he was Member of Parliament (MP) for Carrick, Cumnock and Doon Valley, formerly South Ayrshire, from 1979 to 2005. He was later a Member of the Scottish Parliament (MSP), as one of the additional members for the Lothians region, from 2007 to 2011.
After the Labour Party won the 1997 general election, he was Parliamentary Under-Secretary of State for International Development from 1997 to 2001 and Minister of State for Scotland from 2001 to 2002. He stepped down from the House of Commons at the 2005 general election.
George was Director of Age Concern Scotland the 1970s and later became their chair in 2016. He currently is co-chair for the All-Party Parliamentary Group on Ageing. He worked with Baroness Sally Greengross for many years on safer ageing issues. George hosted the Speak Up for Sally meeting in Westminster in September 2022 and has agreed to be Hourglass's Scottish Patron.
---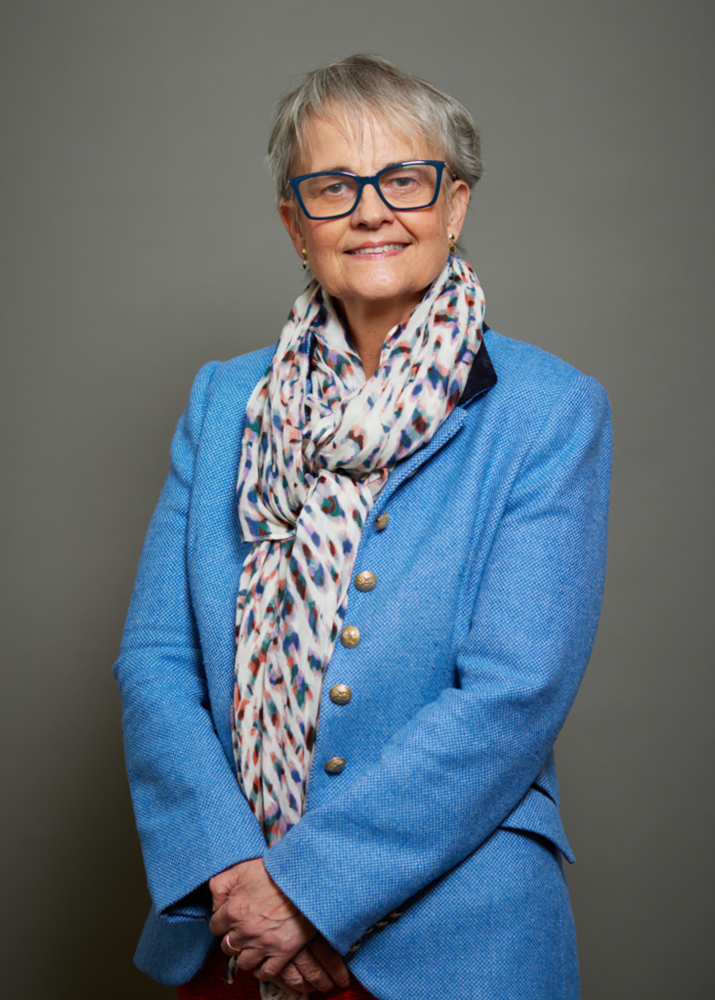 Baroness Ritchie- Northern Ireland Patron: 
Margaret Mary Ritchie, Baroness Ritchie of Downpatrick, is an Irish politician who was the Leader of the Social Democratic and Labour Party (SDLP) from 2010 to 2011. She was previously a Member of the Northern Ireland Assembly (MLA) for South Down from 2003 to 2012 and was the Minister for Social Development in the Northern Ireland Executive from 2007 to 2010. Ritchie was the Member of Parliament (MP) for South Down from 2010 to 2017. She became a life peer in 2019 initially as a non-affiliated member, and then from October 2021 as a Labour member.
In 2012, Ritchie spoke to senior Ulster Bank officials to emphasise the need for them to fully reimburse customers following their computer failure, saying: "Many customers are still experiencing difficulties with Ulster Bank in that they haven't been fully reimbursed for the money they lost as a result of the bank's computer system failure. This has been compounded by a complete lack of communication from the bank throughout the difficulties their customers have been experiencing.
On 10 September 2019 it was announced that Ritchie had accepted a life peerage as part of Theresa May's resignation honours list. Ritchie was created The Baroness Ritchie of Downpatrick, of Downpatrick in the County of Down, on 16 October 2019. Due to the SDLP policy of not supporting appointments to the House of Lords, Ritchie resigned from the SDLP and decided to take a non-affiliated position in the chamber. However, on 20 October 2021, she joined the Labour Party and now sits as a Labour member.
Margaret Ritchie has worked closely with Hourglass in recent years and helped us try to build a better working relationship with Ministers in Stormont. Baroness Ritchie has agreed to be our Northern Irish Patron.
---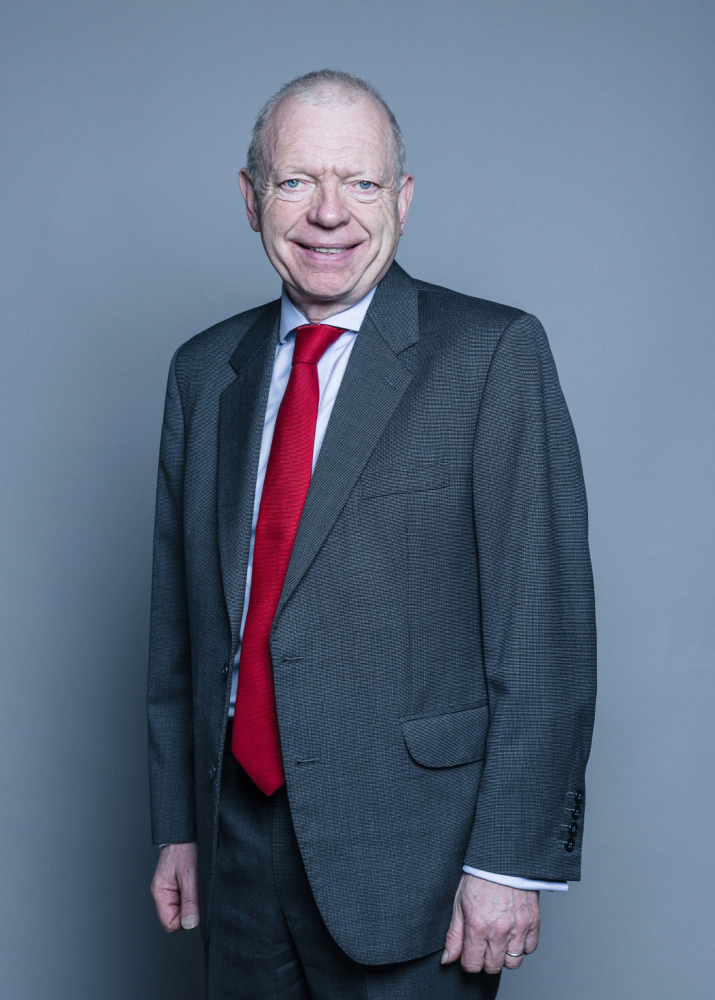 Lord Hunt – English Patron:
Phillip Hunt began his career as a works study officer in 1972 for the Oxford Regional Hospital Board, moving to Nuffield Orthopaedic Centre as hospital administrator in 1974. He was the first Secretary of Edgware and Hendon Community Health Council. He was the first Chief Executive of the NHS Confederation, and previously Director of the National Association of Health Authorities and Trusts (NAHAT) from its formation in 1990. Before that he was Director of its predecessor organisation, the National Association of Health Authorities (NAHA) from 1984 to 1990.
In 1997, Hunt was created a life peer in the House of Lords with the title Baron Hunt of Kings Heath, of Birmingham in the County of West Midlands. He served as a Parliamentary Under-Secretary of State (PUSS) at the Department of Health from 1999 until 2003.
Hunt was re-appointed to government in May 2005 as a PUSS at the Department for Work and Pensions. He returned to the Department of Health as Minister of State in January 2007.
Following the appointment of Gordon Brown as Prime Minister, Hunt moved to the Ministry of Justice as a PUSS in July of that year. From, Hunt was appointed Labour's spokesperson on Home Affairs and the Cabinet Office in the House of Lords. He served as Shadow Deputy Leader of the House of Lords from 2010 until 2017. He was a Lords spokesperson for Health, later Health and Social Care, from 6 September 2012 until leaving the role on 24 May 2018 to become a backbencher.
From 2011 until 2014, he served as Chair of Heart of England NHS Foundation Trust.
Phillip Hunt worked closely with Baroness Sally Greengross on putting forward amendments to the Domestic Abuse Bill in 2021 to allow social workers the ability to enter premises where there was suspected abuse of an older person. He recently attended a meeting between the Ministry of Justice and Hourglass about Lasting Powers of Attorney and how the law in this area can be strengthened to prevent financial abuse of older people. Phillip has agreed to be Hourglass's English Patron.
---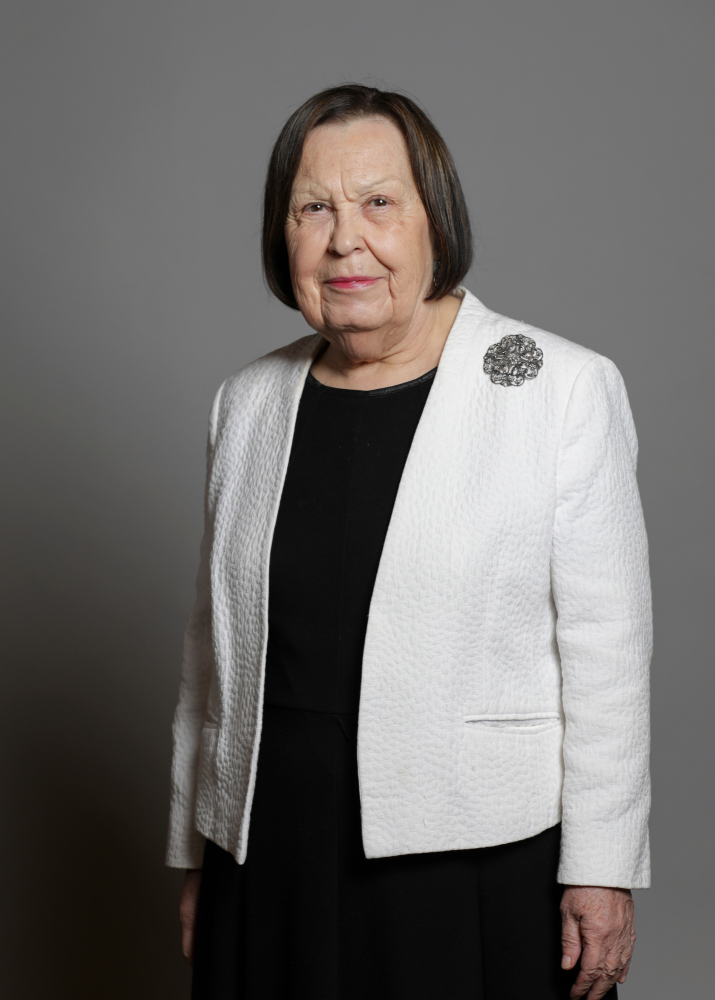 Baroness Gale – Welsh Patron:
Anita Gale, Baroness Gale is a Labour Party member of the House of Lords.
As a Labour Party member, Gale became involved in women's issues in the Women's Section of the party. From 1976 to 1999 she worked full-time for the Labour Party, first as the Women's Officer for Wales, and from 1984 as the General Secretary for Wales - retiring from the post in 1999 and was appointed a life peer on 4 August 1999 as Baroness Gale, of Blaenrhondda in the County of Mid Glamorgan.
She has held the roles of Chair of the All-Party Parliamentary group on Parkinson's, president of the National Association of Old Age Pensioners, Wales, and president of the Treherbert and District branch of the British Legion.
In 2010 she became Opposition Front Bench spokesperson on Wales and Equalities.
Anita is a longstanding supporter of Hourglass and regularly asks questions in the Lords about abuse of older people. She recently facilitated a meeting between Hourglass and Jane Hutt the Welsh Minister for Social Justice. She has agreed to be Hourglass's Welsh Patron.
​